Gas Scooters
Gas scooters are truly popular choice when it comes to all of the scooter varieties available. In fact, thousands of scooters sell on a weekly basis, so it is no secret that they are in demand. However, before you get ready to buy your own scooter, you need to decide if gas powered is the best choice for you.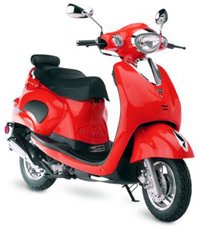 The other alternative to gas scooters is an electric scooter, but there are quite a few advantages to using a gas scooter. Many people have been interested in electric scooters since they are environmentally friendly, but gas scooters still have quite a bit to offer. The first thing to take into consideration is what purposes that you will be using your scooter for. Gas scooters offer benefits in being able to travel numerous miles without needing to be refueled. Scooters that run on batteries may need to be charged every few hours, but if you have a gas scooter with a 2 gallon tank, it can take you up to 200 miles. This is a serious advantage if you don't want to have to worry about running out of power when you are out and about on your scooter.
If you are going to be going at higher speeds, gas scooters will also be the best alternative. This will give you the opportunity to drive at a faster speed while paying less overall. In fact, gas scooters that are priced the same as electric scooters normally are able to go up to 20 miles faster. If you do want to speed down the highway on your scooter, you will absolutely need a gas scooter versus an electric scooter. That being said, a gas scooter offers wonderful versatility. Since gas scooters are capable of larger accelerations, they are considered to be a workhorse when it comes to a scooter. Gas scooters have the capability to carry excess weight, drive for a longer distance, and even work harder going uphill.
Gas scooters are a durable toys, and they will often last longer than many other scooter choices. In fact,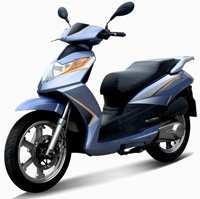 if you do have a gas scooter, it is quite easy to refuel, and it may be much easier than charging a battery on an electric scooter. In fact, if the battery on your electric scooter runs out, it takes 4 to 8 hours to recharge, which could leave you in quite a sticky situation if it runs out of electricity and leaves you stranded. Gas scooters are also a wonderful choice in every season, since electric scooters often have a difficulty with the battery power going out if it is very hot or very cold.
If you are interested in purchasing a gas scooter, make sure to check out many of our top choices on our website. It is also a wonderful idea to read reviews online to find the best choices in a gas scooter that you can be happy with for years to come. This is your opportunity to save serious money on gas as opposed to driving your car every day!